"One of my favorite childhood memories is the delicious smell of my mother's banana bread as it baked. I've made a few minor changes to my mom's original recipe, and I hope your family likes it as much as mine does."
-Jane Reinhardt-Martin, RD, LD.
Ingredients
1-1/4 cups all purpose flour
3/4 cup ground flaxseed
2/3 cup white sugar
2 teaspoons baking power
1/4 teaspoon salt
2 eggs
1/4 cup skim milk
1/4 cup canola oil
1 cup mashed bananas (about 3 medium or 2 large)
1/2 teaspoon vanilla
1/3 cup chopped walnuts
Directions
Preheat oven to 350 F.
In large bowl, mix flour, flax, sugar, baking powder, and salt together.
In food processor or bowl, mash bananas. Then add eggs, milk, oil, and vanilla, and mix in well together.
Mix wet ingredients into dry ingredients just until moistened.
Fold in chopped nuts.
Coat 8 1/2 by 4 1/2 inch loaf pan with non-stick spray.
Pour batter in loaf pan. Bake for about 50-55 minutes until dark brown, or until a toothpick inserted in the center comes out clean. Let cool in the pan on a rack for at least 10-15 minutes before unmolding to cool completely on the rack.
Preparation time: 15 minutes
Baking Time: 50-55 minutes
Yield: 16 slices
Recipe used with permission from The Amazing Flax Cookbook by Jane Reinhardt-Martin RD,LD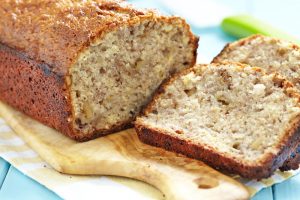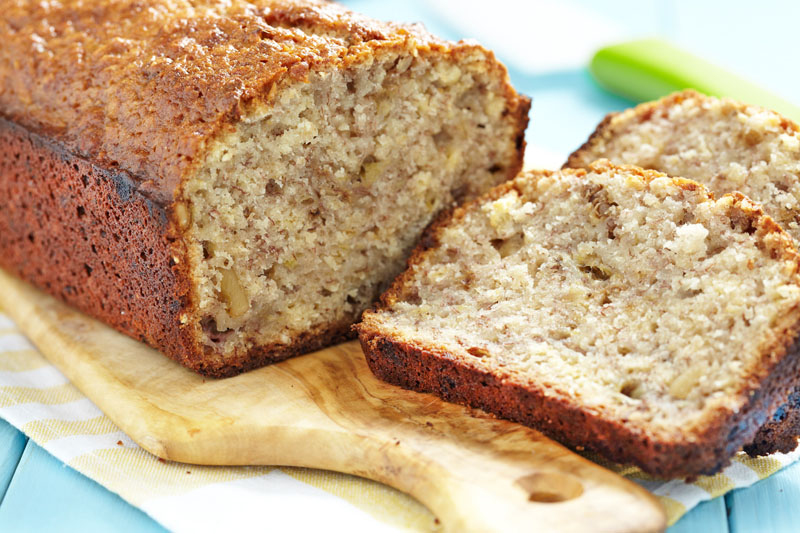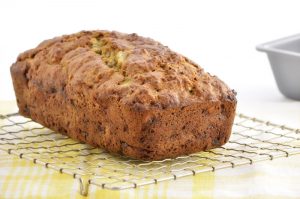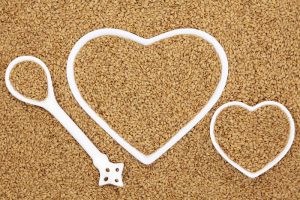 Our Farm Fresh Flax Products
---