Greetings from North Dakota!
Mother Nature has been good to us this year, giving us a growing season tailor-made for flax: cool, wet, and cloudy, with an average temperature of only 66 degrees. Of course, it wasn't the greatest summer for going to the beach– but we think the flax had a great time.
All the wet and cold, however, made for a challenging harvest. In order to get the crops off, we need dry and sunny weather, which we didn't get. Every once in a while, the sun would peek through the clouds for a day or two, but more often than not, the weather was cold and rainy. Most of our soybeans were destroyed by an early August frost, and for a time, it looked like our wheat crop was bound for a similar fate. Thankfully, however, with the help of relatives and neighbors, we were able to get our entire wheat crop off the fields and safely in storage. The yield was excellent, and we all breathed just a bit easier.
The harvest season doesn't allow for much relaxation, though. No sooner than we'd finished the wheat, it was time to turn around and bring in the flax. Miraculously, the rain let up for a week straight in mid-October, which was just long enough to harvest all of our flax. There are few feelings, as a farmer, more satisfying than the end of a good harvest-when I made the last trip 'round the field with the combine, and when my father pulled out of the field with the last truck, I felt as if I let out a sigh of relief that I'd been holding in ever since we planted the field last May. We're all proud of this year's crop, perhaps me especially. I can honestly say that it's the best flax crop we've grown in years. Something tells me that my grandfather David, who won the 1934 Flax Exposition in Chicago with flax he grew right here on the same ground, would have been proud.
We've all worked hard this year to bring you our Golden Valley Flax. Like the label says, it really is "fresh from our farm to your home!" I hope I've been able to show you just a bit of what it's like to live and work here on the North Dakota prairie. Life here isn't always easy, and the nights can get a little chilly, but there's something about the wide-open spaces and clear blue skies that we've all grown to love. We're proud to offer you a piece of that prairie, in Golden Valley Flax. We like to think of our customers as a part of our farm– if you have any questions, just give us a call, send us an e-mail, or better yet, if you're ever in the neighborhood, stop on by! We'll make you an honorary farmer for the day. Until then, from all of us here at Hylden Farms, we wish you and yours all the best. We hope you'll wake up every morning with Golden Valley Flax at your table — and as long as you do, we'll keep waking up every morning to put it there.
All the best,
-Mark Hylden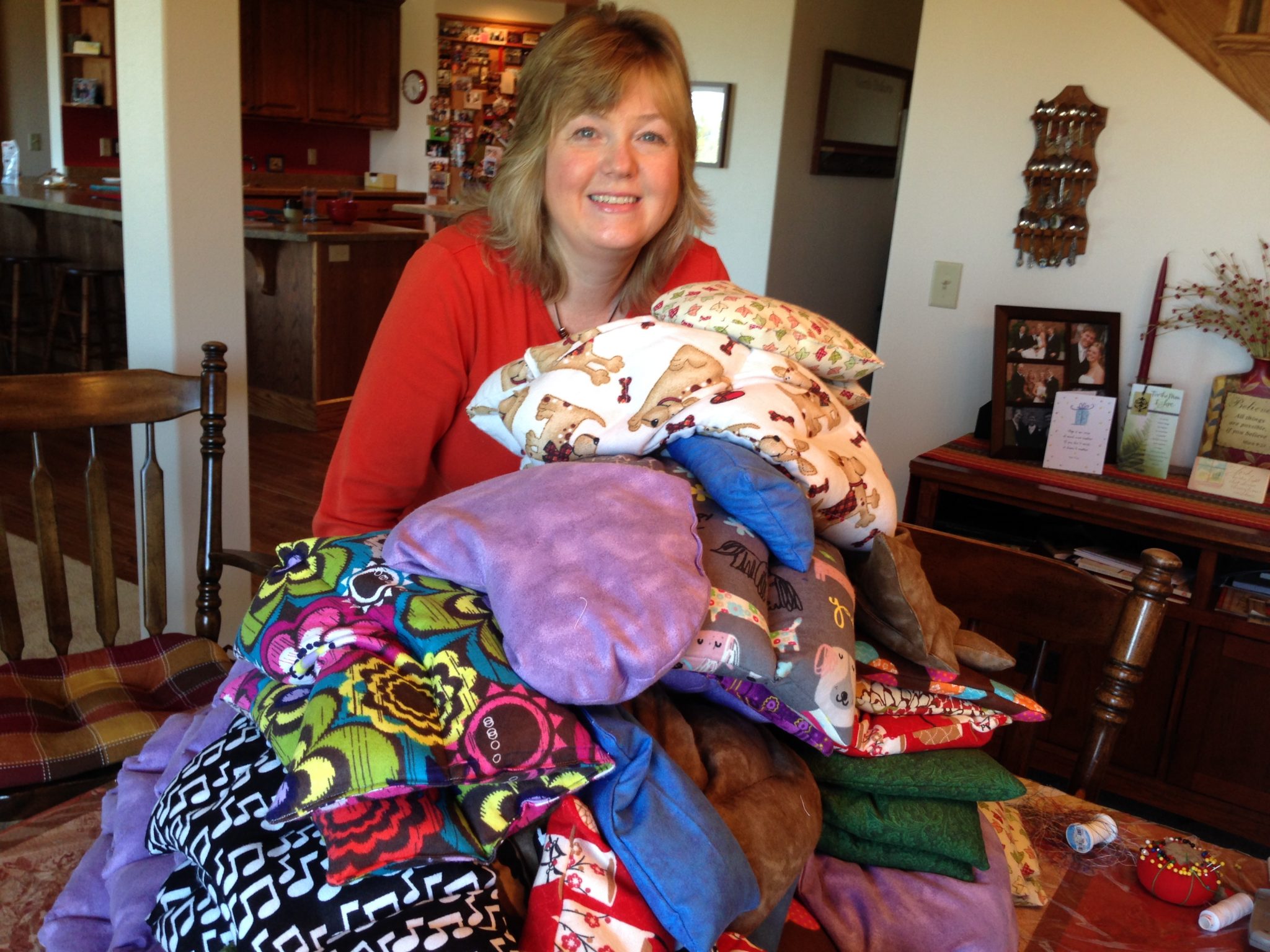 Christmas blessings from Golden Valley Flax with therapeutic flax pax and free bag of flax.
Read More Farm Updates
---