Ingredients
3/4 cup all-purpose flour

3/4 cup whole wheat flour

1/4 cup Golden Valley flax

1/2 teaspoon baking soda

1/2 teaspoon baking powder

1/2 teaspoon salt

1/2 teaspoon cinnamon

1/4 teaspoon nutmeg

1 1/2 cups shredded zucchini squeezed and drained in a paper towel

1/2 cup brown sugar

1/4 cup granulated sugar

1/4 cup coconut oil melted

1/2 cup plain Greek yogurt at room temperature

1 large egg at room temperature

1 teaspoon vanilla extract

1 cup shredded sweetened coconut
Instructions
Preheat the oven to 350 degrees F. Grease a 9×5 inch loaf pan and set aside.
In a large bowl, whisk together flours, flax, baking soda, baking powder, salt, cinnamon, and nutmeg. Set aside.
In a separate large bowl, combine shredded zucchini, sugars, coconut oil, yogurt, egg, and vanilla extract.
Add the wet ingredients to the dry ingredients and stir until moistened. Stir in the shredded coconut.
Pour the batter into prepared pan. Bake for 50-60 minutes, or until a toothpick inserted into the center comes out clean. Let zucchini bread cool in pan for 10 minutes. Carefully remove the bread from the pan and cool completely before slicing.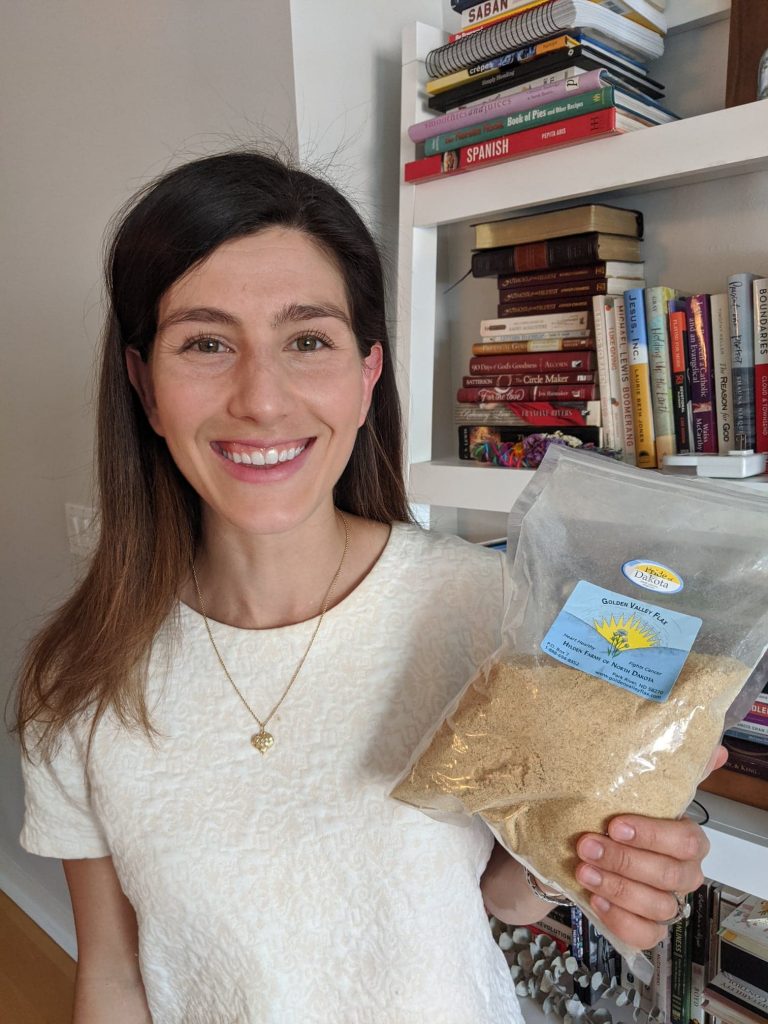 ---