I discovered this recipe in the Family Circle, and adapted it by adding Flax.
Ingredients
1 ½ cup rolled oats
¾ cup mashed bananas
½ cup chopped walnuts, pecans or almonds
¼ cup dark chocolate chips
¼ cup dried cranberries, or raisins
¼ cup peanut butter
2 tablespoons ground Golden Valley Flax
Pinch of salt.
Instructions
Form packed tablespoonfuls into balls and bake on a parchment-lined baking sheet at 350 degrees for 15 minutes. Let cool. Makes about 25 Flax-Energy Bites.
These little Flax-Energy Bites are tasty, nutritious, egg and gluten free. They are great to grab when the munchies hit!
Adapted from Power Ball Energy Bites, Family Circle, March 2018.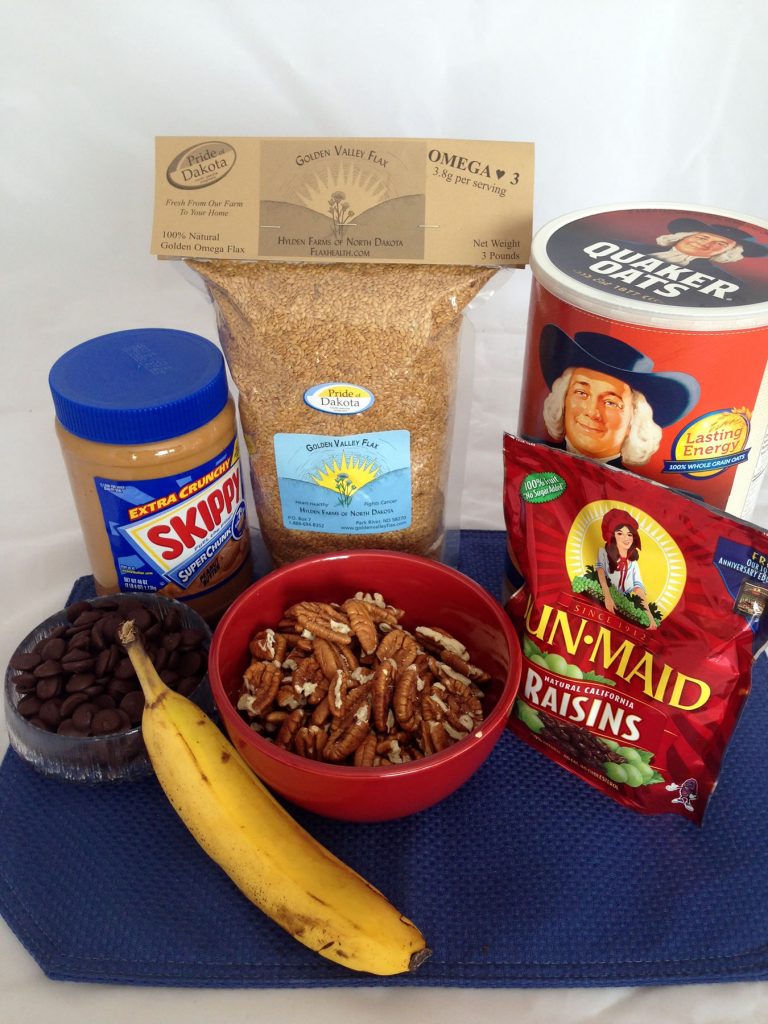 ---
Related Flax Recipes
---
Our Farm Fresh Flax Products
---
Flax Information You Might Like
---
For more information about Golden Valley Flax abd the flax products we provide, please call us at 1-888-694-8322 or fill out our contact form.