[threecol_two]
Last October, I received one of the biggest surprises of my life—I was named Red River Valley Farm Woman of the Year by the North Dakota and Minnesota Agri-Women! For a transplanted "town girl" who once swore never to marry a farmer, this was quite an unexpected honor.
I'm not really sure why I was chosen, but I'd like to think that maybe it had something to do with the long journey I've taken in the farming business. From a green young thing who didn't know a John Deere from a Case or a harrow from a plow, I've grown to become a seasoned farm wife who discusses marketing strategies and co-manages a value-added Internet business. The journey I've taken has been long and winding, and admittedly difficult at times, but in the end I'm certain that it's all been worth it. I am truly thankful that the North Dakota and Minnesota Agri-Women chose to honor me with this wonderful award.
-Esther Hylden, R.N.
[/threecol_two] [threecol_one_last]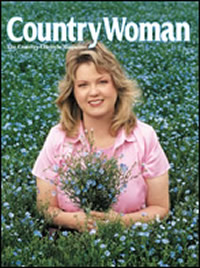 [/threecol_one_last]