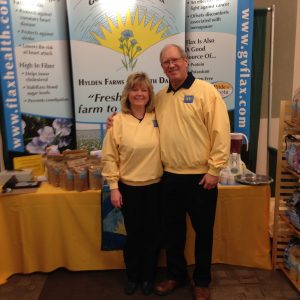 MEDICAL RESEARCH SHOWS THAT FLAX STRENGTHENS
YOUR IMMUNE SYSTEM HEALTH AND A STRONG
 IMMUNE SYSTEM FIGHTS AGAINST VIRUSES LIKE COVID-19
A summary of studies presented at the United States Flax Institute
It is important at a time like this to know that flax strengthens your immune system and helps your body to fight against viruses like covid-19.  We usually think of the immune system as the body's defense mechanism against foreign invaders – such as viruses, bacteria, infections, and cancer cells. We depend on the immune system to fight off disease and keep us healthy. But sometimes the complex mechanisms of the immune system get out of kilter. When the immune system is weakened through stress, lack of sleep, nutritional deficiencies, or strenuous exercise, we are prone to get colds and other minor infections. The function of the immune system also declines as we age, and may be quite weak in the elderly. In other cases, the immune system can malfunction, turning against our body's own tissues, causing autoimmune diseases such as rheumatoid arthritis, multiple sclerosis, and lupus.  Therefore we wanted to give you the good news about Golden Valley Flax as it strengthens your immune system plus many more health benefits.  You can order flax fresh from our farm shipped right to your home at https://www.goldenvalleyflax.com/
Since the immune system plays such a crucial role in our health, researchers are continually looking for ways to help it function optimally. One promising area of research is in the field of essential fatty acids (EFAs), which have shown remarkable immune-modulating effects in numerous settings. The most important EFA supplements are flax seed and flax oil (containing ALA); and fish oil (containing EPA and DHA).   Eating Flax every day helps to boost your immune system to fight against viruses such as covid-19.
EFAs are polyunsaturated fats that work through complex mechanisms to regulate cell functions throughout the body. Immune cells contain high amounts of polyunsaturated fatty acids in their cell membranes. EFAs are intricately involved in the immune response, partly because they produce hormone-like compounds called prostaglandins, which control cellular processes every few hours.  EFAs also regulate cytokines, which are released from immune cells in response to injury, infection, or exposure to foreign substances such as a virus. Dietary fatty acids may also help regulate the cell communication and gene expression involved in immunity.
Both the amount and type of fatty acids in the diet influence the growth and activity of immune cells. Most research has focused on ALA, EPA and DHA.  An imbalance between these fatty acids can produce inflammation and immune system dysfunction. Recent research has clearly demonstrated that supplementation with EFAs found in flaxseeds can help normalize the function of the immune system.
A 1995 study presented at the United States Flax Institute  showed that flaxseed is a potential treatment for inflammation of the kidneys caused by lupus (lupus nephritis). The researchers concluded that 30 grams of flaxseed per day was well tolerated and improved blood circulation and kidney function, while also reducing inflammation.
Flax and fish oils have also proven useful in the nutritional management of other disorders involving the immune system, such as, rheumatoid arthritis, psoriasis, and multiple sclerosis. Even allergies, asthma, and skin problems like eczema are due, at least in part, to malfunctioning of the immune system. These conditions also respond well to EFA therapy found in flax.
Proper functioning of the immune system depends on adequate amounts each EFA. For general maintenance of health, a "multi-EFA" supplement may be convenient, such as a balanced blend of flax, fish and borage oil. Specific immune system problems may require a higher dose of one or more EFAs.  The main reason flax should be considered foremost is the other health benefits medically proven to be derived from flax such as hearth health and the fight against cancer.
Research has only just begun to identify the full benefits of essential fatty acids. However one thing is clear: these "good fats" found in flax are a cornerstone of good health and strong immunity.
Flax and flaxseed oil: an ancient medicine & modern functional food
Ankit Goyal,corresponding author Vivek Sharma, Neelam Upadhyay, Sandeep Gill, and Manvesh Sihag
FLAX IS SAFE IN BIN FROM SUMMER TIME HARVEST.  JUST FINISHED CORN HARVEST IN FEBRUARY AS I RANG THE DINNER BELL FOR WOLVES.  SEE YOUTUBE VIDEO BELOW:
BANANA BREAD WITH FLAX – A FAVORITE CHILDHOOD MEMORY IS THE FRAGRANCE OF MY MOTHER BAKING BREAD.  FLAX IS GREAT FOR A STRONG IMMUNE SYSTEM.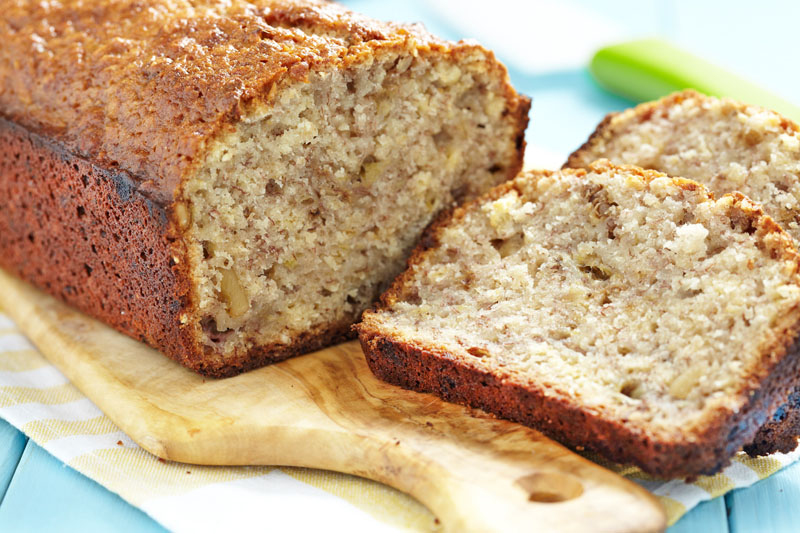 Banana Bread
"One of my favorite childhood memories is the delicious smell of my mother's banana bread as it baked. I've made a few minor changes to my mom's original recipe, and I hope your family likes it as much as mine does."-Jane Reinhardt-Martin, RD, LD and Esther Hylden, Registered Nurse
Ingredients
1-1/4 cups all purpose flour
3/4 cup ground Golden Valley Flax
2/3 cup white sugar
2 teaspoons baking power
1/4 teaspoon salt
2 eggs
1/4 cup skim milk
1/4 cup canola oil
1 cup mashed bananas (about 3 medium or 2 large)
1/2 teaspoon vanilla
1/3 cup chopped walnuts
Directions
Preheat oven to 350 F.
In large bowl, mix flour, flax, sugar, baking powder, and salt together.
In food processor or bowl, mash bananas. Then add eggs, milk, oil, and vanilla, and mix in well together.
Mix wet ingredients into dry ingredients just until moistened.
Fold in chopped nuts.
Coat 8 1/2 by 4 1/2 inch loaf pan with non-stick spray.
Pour batter in loaf pan. Bake for about 50-55 minutes until dark brown, or until a toothpick inserted in the center comes out clean. Let cool in the pan on a rack for at least 10-15 minutes before unmolding to cool completely on the rack.
Preparation time: 15 minutes
Baking Time: 50-55 minutes
Yield: 16 slices
Recipe used with permission from The Amazing Flax Cookbook by Jane Reinhardt-Martin RD,LD
https://www.goldenvalleyflax.com/flax-recipes/banana-bread/