Coronavirus Continues…Golden Valley Flax Fights Back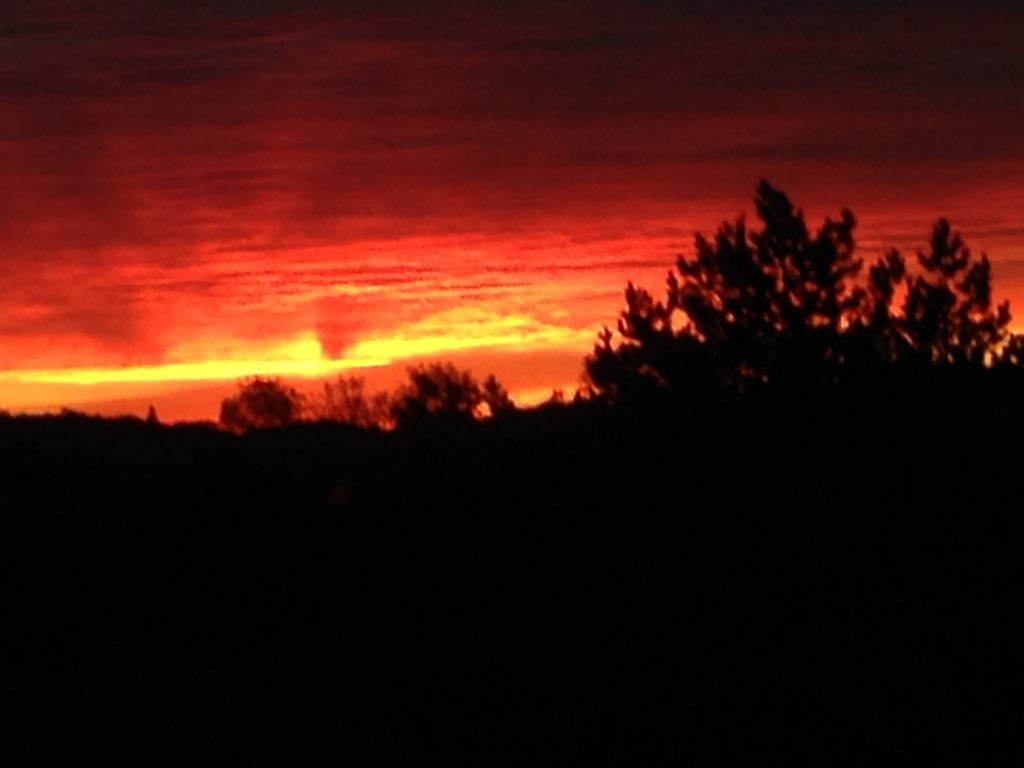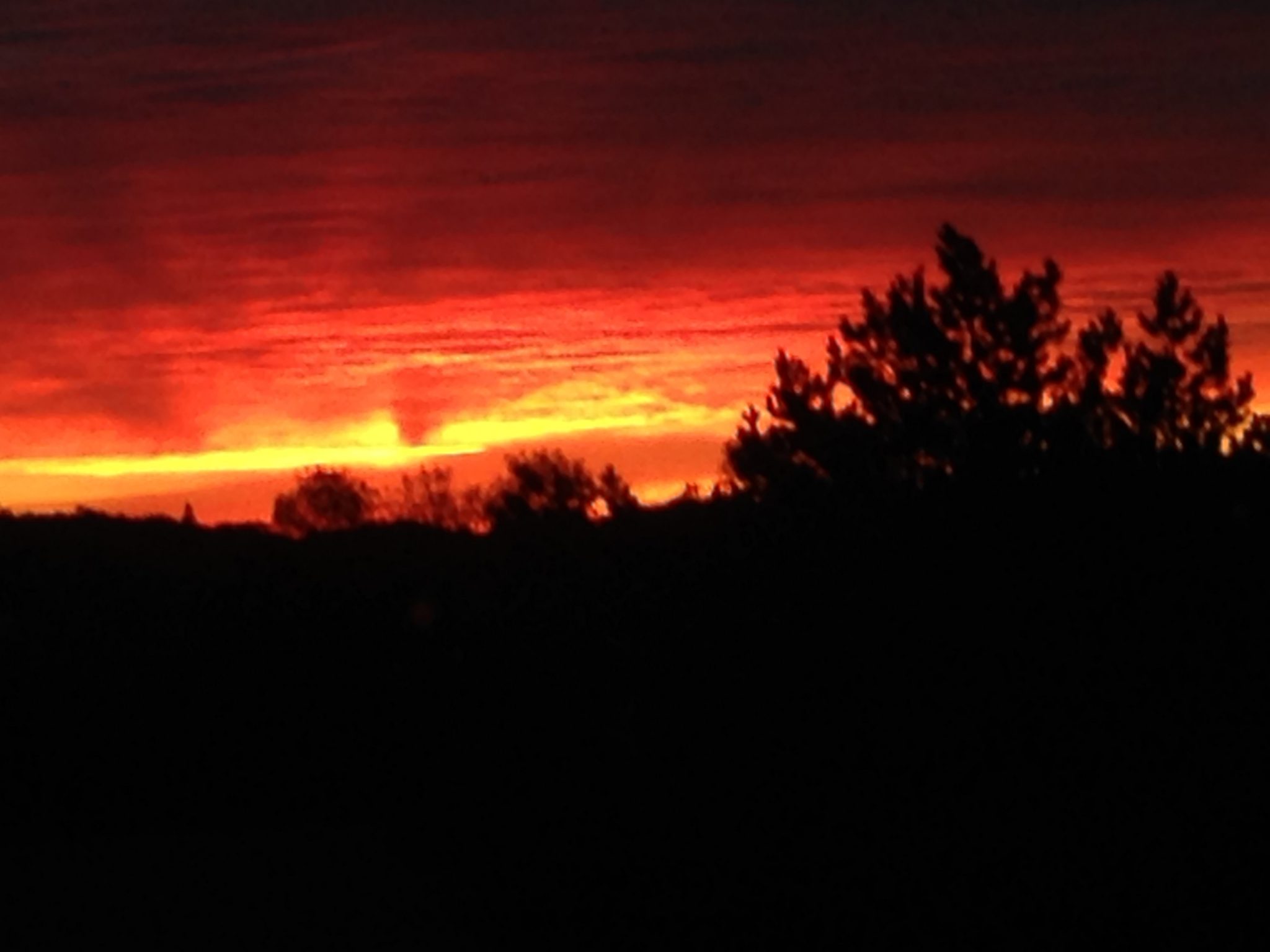 By Esther Hylden, aka "The Flax Lady"
In addition to the fear of contracting COVID-19, the loss of income, isolation, and all of sudden becoming a home-school parent…now on the eve of Easter… the price of eggs is soaring!
As stay at home orders swept the country, shoppers rushed to the store to stock up on staples, including eggs!  On March 2, 2020, a dozen eggs in California sold for $1.55, by March 27th, the price of eggs was $3.66!
It seems like it is just one more struggle, as we are trying to go to the grocery store less, prepare nutritious food for our family, and retain a sense of normalcy in our homes.  Sometimes, baking together as a family can bring joy on a stressful day.  However…when you are out of eggs, or when they just plain cost too much…that joy goes out the window.
I have a solution for you, flax may be used as an egg substitute! It sounds crazy, but it is true. I must say that more times than I care to admit, I have started a baking project, only to find out that I am out of eggs!  For a country girl, it is not always easy to just run to the store to buy eggs.  That is when I turn to this easy solution:
1 Tablespoon of Ground Flax + 3 Tablespoons of water = replaces 1 egg
Directions:  Add 1 tablespoon of ground flax and 3 tablespoons of water.  Mix well.  Let "rest" for 1-2 minutes.  Then, use as you would for an egg per your recipe instructions.
May the Joy of Easter morning reach into our often anxious hearts and bring peace and hope to our souls.
As always, our Golden Valley Flax is,
         …fresh from our Farm to your home…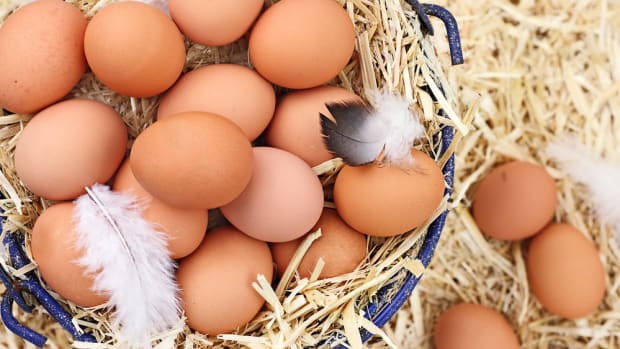 Flax-Carrot Bars are delicious and full of healthy ingredients.  Remember, if you are out of eggs, just use ground flax as an egg substitute!  Enjoy!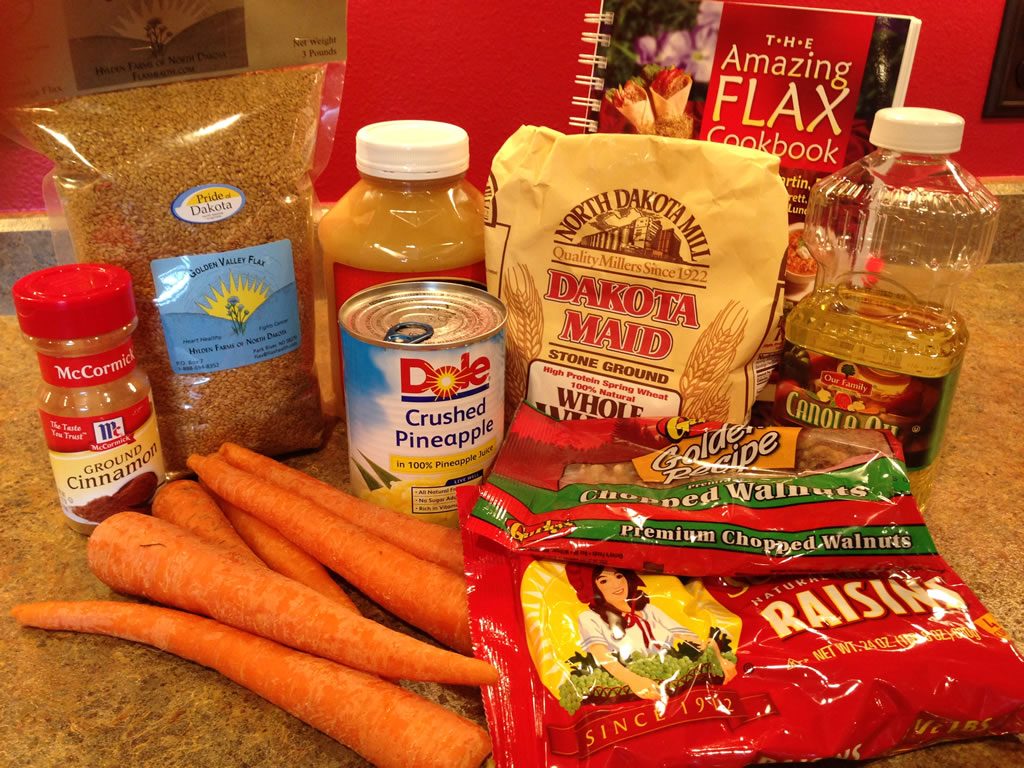 Flax Carrot Bar Recipe
Preparation time:  15 minutes
Baking time:  40-50 minutes
Yield:  18 bars
3 cups raw carrots, grated
½ cup brown sugar, packed
½ cup white sugar
¼ cup canola oil
¼ cup unsweetened applesauce
½ cup pineapple, water packed, crushed, drained
1 teaspoon vanilla
2 medium eggs
½ cup seedless raisins, not packed
¾ cup whole wheat flour
½ cup ground Golden Valley Flax
¾ teaspoon baking soda
¼ teaspoon salt
2 teaspoons ground cinnamon
½ cup chopped walnuts
Preheat oven to 350 F.
Combine carrots, sugars, raisins, canola oil, applesauce, pineapple, vanilla, and eggs in a large bowl.
In separate bowl, mix together flour, Golden Valley Flax, baking soda, salt, and cinnamon.
Slowly add wet ingredients to dry ingredients and blend well.
Stir in chopped walnuts.
Coat 9×13 pan with non-stick spray.
Pour batter in pan. Bake for about 40-50 minutes or until a toothpick comes out mostly clean.  DO NOT OVERBAKE.
Frost if desired with cream cheese frosting.
Nuts can be omitted from the cake and use in or on top of the frosting.
Recipe may be found in The Amazing Flax Cookbook by Jane Reinhardt-Martin, RD,LD