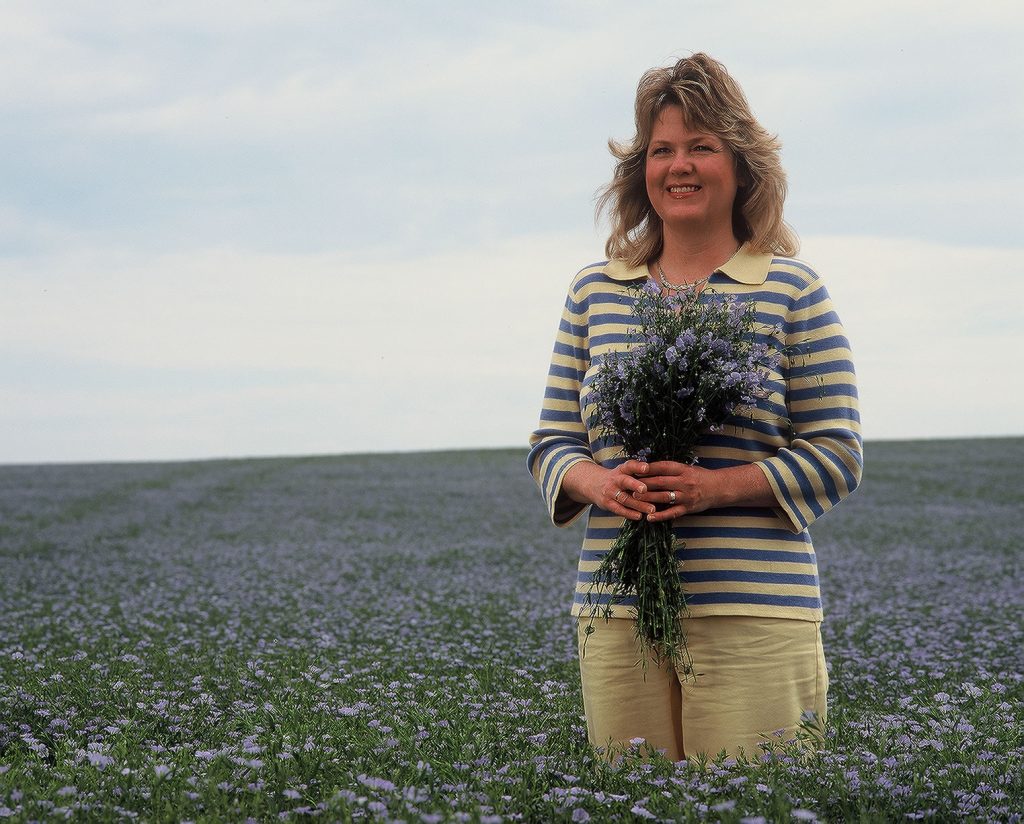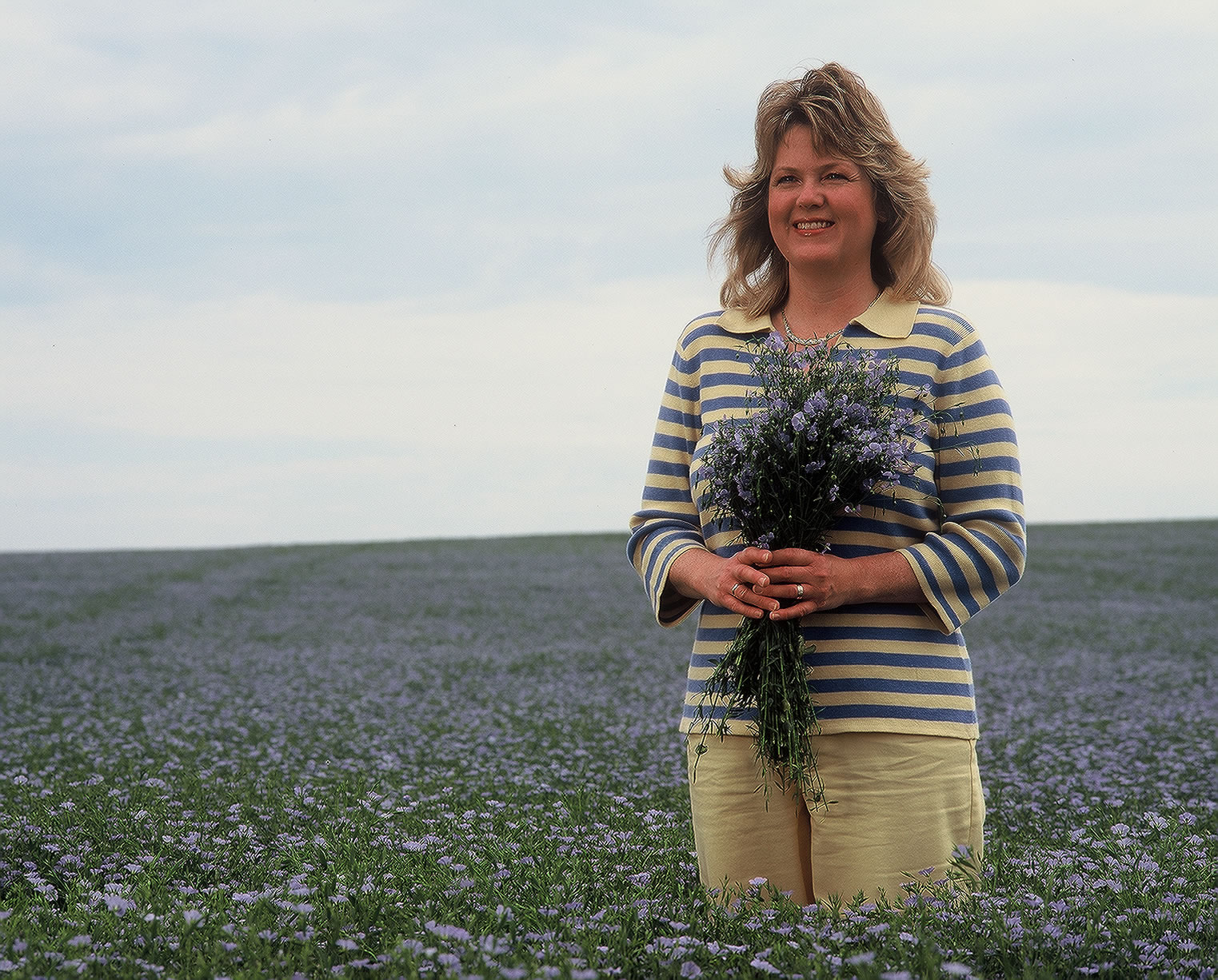 Golden Valley Flax, Bananas and Time on my hands!
(Flax strengthens immune system. Banana nut flax muffins by the Flax Lady. Golden Valley Flax recipe for muffins strengthens immune system which helps to fight against covid-19.  https://www.goldenvalleyflax.com/flax-facts/health-research-articles/flaxseed-benefits-immune-system/)
Usually on Palm Sunday, I wake with excitement, looking forward to a special morning at church, with the children marching down the aisles, waving their Palm branches, singing Hosanna.  This Sunday, was different, it was quiet, no Palm branches, no children, no singing.
However, different isn't always bad.  With intention, it can be good.  Determined to take this quiet, possibly boring day, and turn it into a joyful, productive day, I started with the four ripe bananas sitting on my counter.  After pondering for a few minutes, I decided that Fresh Banana Muffins would be a great way to start the day.  I scoured my Muffin Recipe collection, and picked Banana Nut Muffins, courtesy of Tyler Florence.  Of course, being the Flax Lady, I would have to make a few changes!  I reduced the flour from 2 cups to 1 ½ cups, and added ½ cup of ground Golden Valley Flax.  Next, to add texture and interest, I added ¼ cup of whole Golden Valley Flax when I added the ½ cup of chopped pecans.  The results were tasty; actually I would even describe it as delicious.
However, as I review the ingredients, I note the ¾ cup of butter.  While delicious, perhaps I can tweak this recipe some more, and use Canola Oil or Applesauce as a substitute for the butter.  What do you think?  I will post the recipe as I made it today, and would appreciate your suggestions for making it more heart healthy.  The next time I have 4 ripe bananas on my counter I will make it again…using your suggestions.
Until then:
Practice Social Distancing, wash your hands.
Eat Golden Valley Flax every day to increase your Omega-3s, boost your immune system and to promote regularity.
Be Grateful for the blessings that we do have.  Start a Gratitude Journal, write in it every day.
Today, I am thankful for my family, delicious Banana Nut Flax Muffins, and enough toilet paper! 
As always, our Golden Valley Flax is;
….fresh from our farm to your home…
Take Care,  Esther Hylden, aka. The Flax Lady
Banana Nut Flax Muffins
Total Time: 27 minutes
Prep time: 7 minutes and Bake time: 20 minutes
Yield: 12 muffins    Level: Easy
Ingredients
1 ½ cups all-purpose flour
½ cup ground Golden Valley Flax
1 ½ teaspoons baking soda
½ teaspoon salt
4 overripe bananas
1 cup brown sugar
¾ cup (1 ½ sticks) unsalted butter, melted and cooled
2 eggs
1 teaspoon pure vanilla extract
½ cup pecans, chopped
¼ cup whole Golden Valley Flax
Directions
Preheat oven to 375 degrees F and lightly butter muffin tins with one dozen capacity.  In a large bowl, combine the flour , baking soda and salt; set aside.  Mash 2 of the bananas with a fork in a small bowl so they still have a bit of texture.  With an electric mixer equipped with a wire whisk, whip the remaining bananas and sugar together like you mean business, for a good 3 minutes.  Add the melted butter, eggs, and vanilla and beat well, scraping down the sides of the bowl twice.  Mix in the dry ingredients just until incorporated.  Fold in the nuts, whole Golden Valley Flax and the mashed bananas with a rubber spatula.  Spoon the batter into the muffin tins to fill them about halfway.  Give them a rap on the counter to get any air bubbles out.
Bake until a toothpick stuck in the muffins comes out clean, 18 to 20 minutes.  Let cool for a few minutes before turning the muffins out.  Serve warm or at room temperature.
Adapted from Banana Nut Muffins, Tyler Florence of the Food Network.