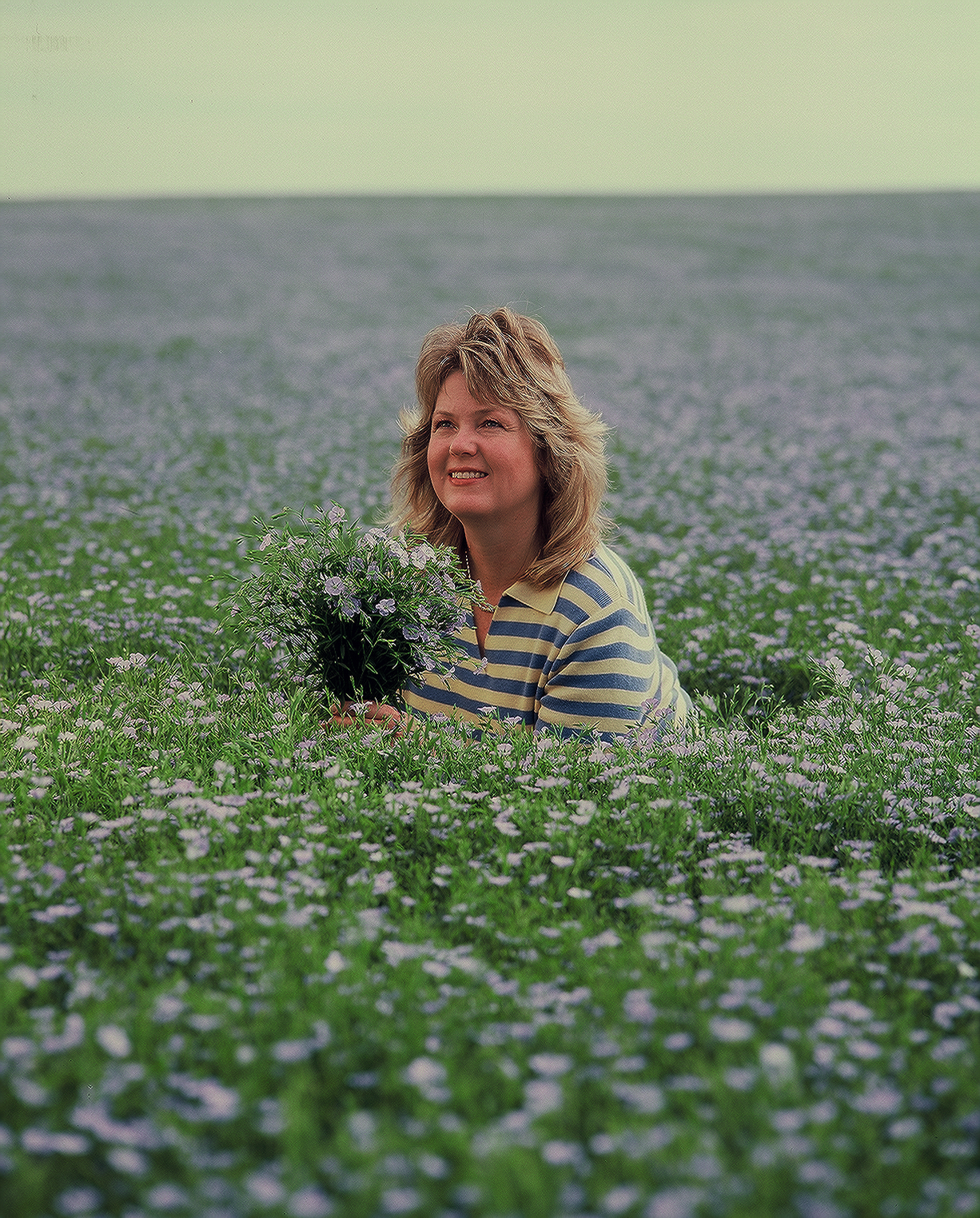 Weill Cornell Medical Study states that flax can help women's health.
A recently published study by the Weill Cornell Medical Center reveals that flax can improve mental health.  It says that flax plays a significant role in promoting women's health with respect to menopause and reduces the risk of developing Alzheimer's disease.  The study can be found at https://news.weill.cornell.edu/news/2017/10/menopause-triggers-metabolic-changes-in-brain-that-may-promote-alzheimers and it should be an encouragement for women to age gracefully with the help of flax. The study said that "Our work indicates that women may need antioxidants to protect their brain activity and mitochondria in combination with strategies to maintain estrogen levels," Dr. Mosconi said, noting that exercise and foods that are rich in antioxidants, such as flaxseeds, also may help boost estrogen production.  Our farm is devoted to promoting the health benefits of flax for you and your family.  We have the award for the best flax and have had our Golden Valley Flax used in many of these medical studies.  Please think about your well being and consider Golden Valley Flax, fresh from our farm to your home at https://www.goldenvalleyflax.com/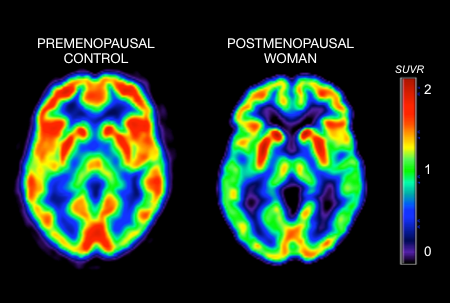 Many scientific medical studies show that flax promotes your health.
The study was able to show that flax could help with maintaining a more youthful brain activity scan along with a multitude of other health benefits that have been noted in published studies.  Multiple studies have shown that flax improves mental health. We have compiled numerous studies on our Golden Valley Flax website that point to a great number of important studies that can help both men and women maintain their youthful vim and vigor.  You can take a look at these studies by going to https://www.goldenvalleyflax.com/flax-facts/health-research-articles/ and we will also help you to find great ways to make flax an enjoyable part of your diet.
Golden Valley Flax Harvest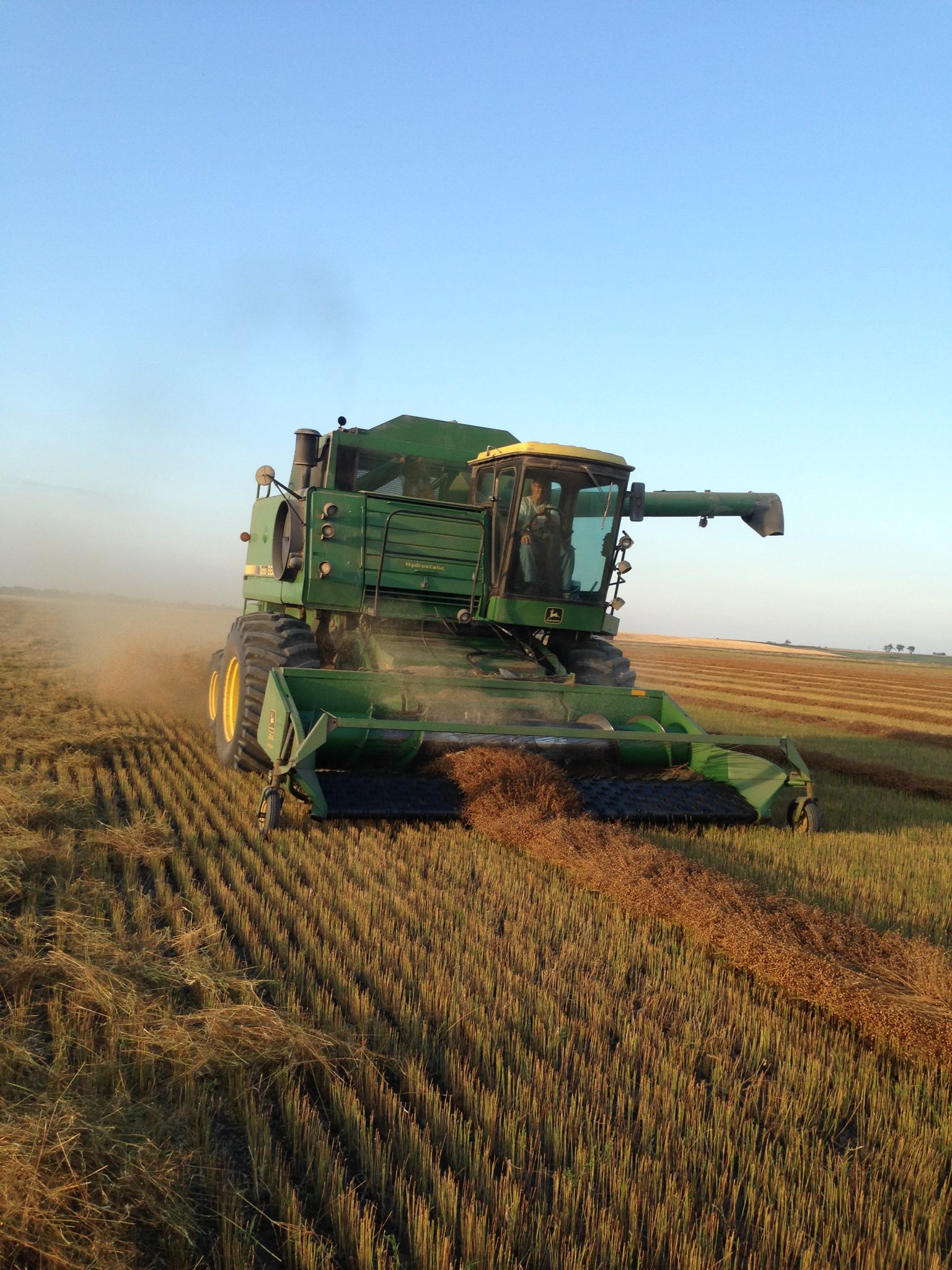 Great Fall recipe for Pumpkin Flax Muffins
Dakota Pumpkin Muffins
Dakota Pumpkin Muffins
(Flax seed and Whole wheat)
Preheat oven to 350 degrees F.
1 ½ cup whole wheat flour
½ cup ground flax seed
2 tsp. baking soda
1 tsp. cloves
1 tsp. cinnamon
½ tsp salt
1 cup chopped nuts
Optional: ½ cup semi-sweet chocolate chips or raisins
Mix the dry ingredients together.
2 cups pumpkin
½ cup plain yogurt
¾ cup honey
1 tsp. molasses
2 eggs
Beat the eggs and mix together with other wet ingredients. Mix the wet and dry ingredients together.  Place in greased muffin tins.   Bake for 20-25 minutes until dry to an inserted toothpick.  Makes approximately 15 muffins.
Nutrient Analysis: (each muffin)
Calories- 240
Carbohydrates- 34
Protein- 6 grams
Dietary fiber- 5 grams
Total fat- 11 grams
Polyunsaturated fat- 6 grams
2 starch and 2 fat exchanges
Recipe used with permission from "Flaxseed: Agriculture to Health" by Jane U. Edwards, PH.D, LRD  Nutrition Specialist