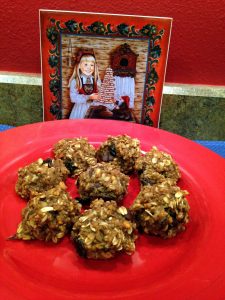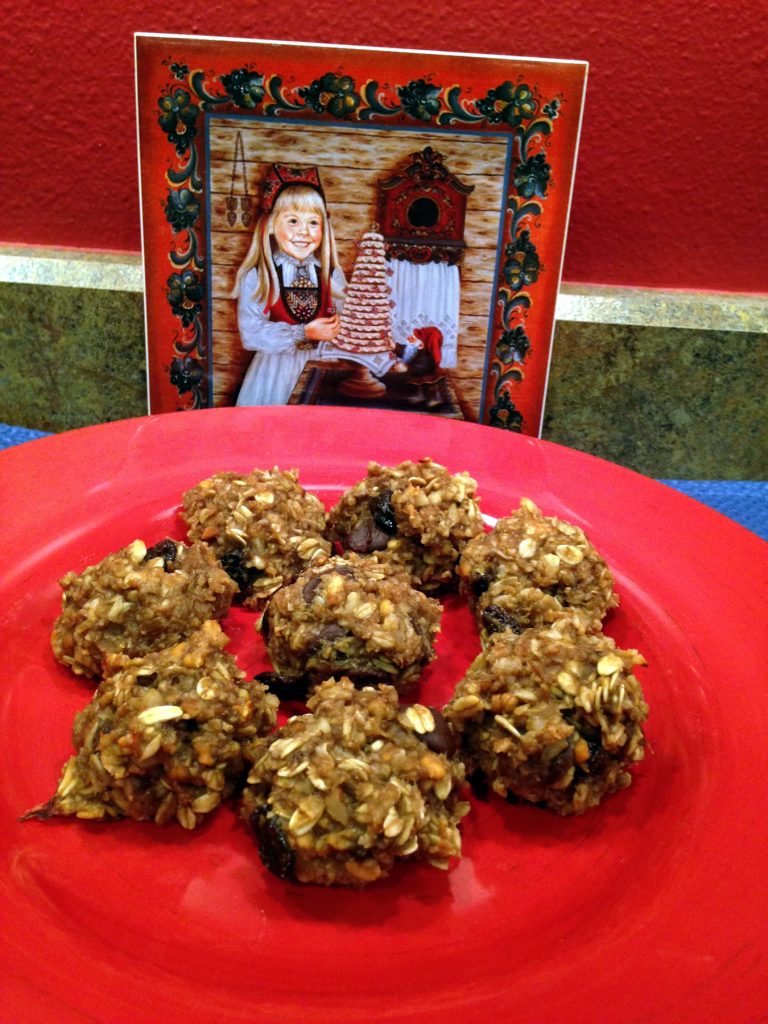 Do you ever get the 3pm munchies?  Not to mention the 10am munchies…or the 8pm munchies?  You just "need" to eat something…and you want to eat something nutritious…however if you don't find something nutritious in your house in 3 minutes you will just start to randomly eat whatever you can get your hands on!!!  This pretty much describes me EVERY DAY!  I want to eat healthy ( I'm the Flax Lady…for heaven's sake), however sometimes I just can't find just the right healthy item.
And…are you ever just too lazy to peel an orange?
Well…usually I can manage enough energy to peel an orange…but  SOME DAYS…I just can't!  I just want to pick up something, and put it in my mouth.  I don't want to cut up anything, I don't want to peel anything, and I DON'T WANT TO MAKE A SMOOTHIE!  I just want to eat something, and I would really like that something to have chocolate inside!
Well…the March issue of Family Circle came yesterday…and it had a recipe that speaks to my many food needs.  As usual, I tweaked it a bit, to add flax ( Golden Valley Flax…of course), and because I didn't have some of the ingredients.  Farm ladies learn to make do with what we have in the pantry, as driving 10 miles to the store when it is -10 doesn't sound like fun to us!
So…this morning, I stirred up Flax-Energy Bites.   Featuring dark chocolate, rolled oats, mashed bananas, nuts, raisins, peanut butter and Golden Valley Flax, these little Power Balls  are awesome!  They are tasty, nutritious, easy to make, and cured my 3pm munchies!  Try them, and let me know what you think!
Get The Flax-Energy Bites Recipe
To your good health,
Esther Hylden RN
…..Fresh from our farm to your home….